⏳ Time-Saving Magic: Effortless curls in just 45 minutes! Yes, you read that right. No more waiting for hours to achieve those stunning waves. Our Gel Curler works its magic while you go about your day.
💆‍♀️ Minimal Heat, Maximum Glam: Unlock salon-quality curls without scorching your locks. The Gel Curler's gentle touch preserves your hair's health while crafting envy-inducing curls.
🌈 Style Your Way: Get creative with your curls! From loose waves to tight ringlets, the Gel Curler adapts to your styling needs, giving you endless possibilities for a fresh, fabulous look every time.
Find out why you should use the Ribbon Gel Curler instead of other curlers.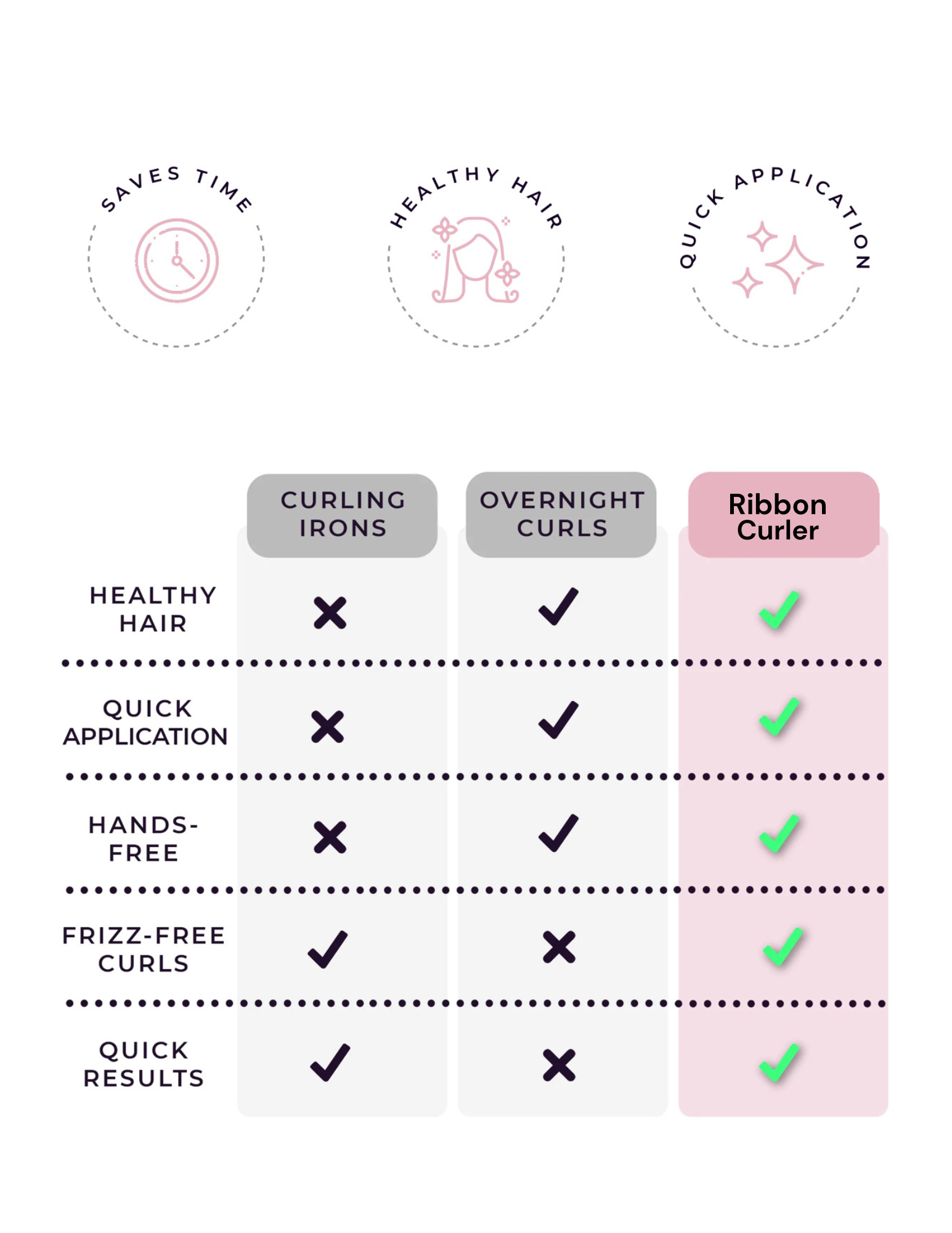 Look At How Others Are Loving Their Gel Curler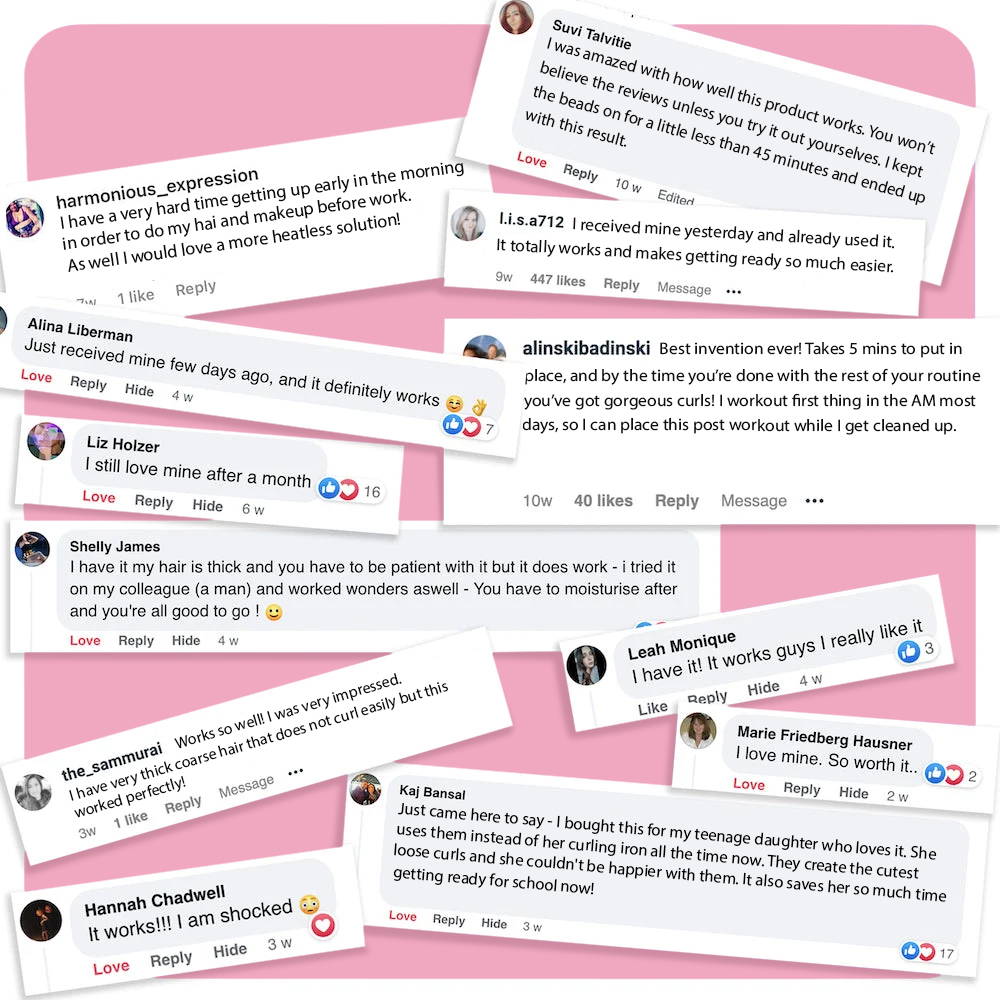 Our guarantee
At Ribbon Curler, we have great confidence in our product. With that said, we know that every human is different, and we want to take that into account. To back that up we have a risk-free 30-day guarantee.
This means if you didn't get results you were expecting with our ribbon curler, you will get your money back!
We have 24/7 ticket and email support. Please contact us if you need assistance.
frequently asked questions
What is Inside the Ribbon Gel Curler Kit?

Kit Includes:
- The Ribbon Gel Curler
- 2 Large Alligator Clips
- 2 Large Scrunchies
- Heat Protector (microwave use)
- Storage Pouch
What Are The Benefits of The Ribbon Gel Curler

- Compared to a typical curling iron, the Ribbon Gel Curler™ does not cause heat damage to your hair
- Because it is hands-free, it saves you 30-40 minutes per day
- When microwaved for 30 seconds, uses 20x less energy than a traditional 200W curling iron used for 45 minutes
- Unlike traditional overnight hair curling kits, you do not have to sleep in the Ribbon Gel Curler
What Are The Benefits of The Ribbon Gel Curler

The Ribbon Gel™ works in the same way as a traditional overnight curling kit, but with a steady supply of low, non-damaging heat. Adding even a small amount of heat expedites the curling process to a fraction of the time, so you don't have to deal with sleeping in your heatless curler or risking damage from traditional hot curlers. Our Curler honestly gives you the best of all worlds, less time, more comfortable, and less damage. Imagine holding a curling iron to one strand of hair at extremely low-heat for 45 mins… it would take the entire day to curl your hair this way. With this Curler you wrap all of your hair in 2-3 mins and the curls form while you get yourself ready for the day (or the night out)